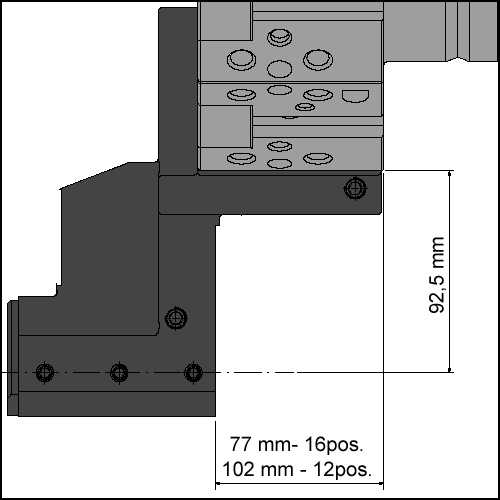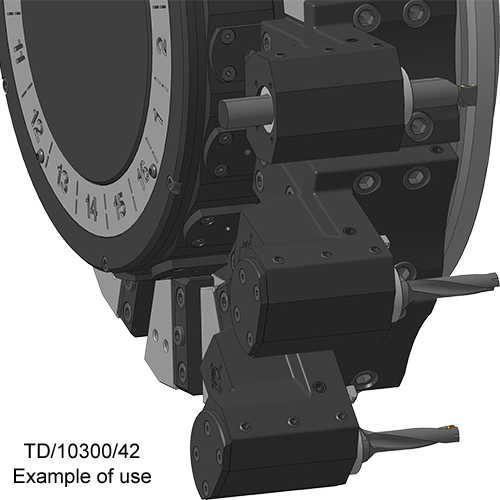 Boring bar holder long Ø32 for subspindle.
Tool holder for boring bars and long drilling bars up to Ø32 mm for machining on the subspindle.
The tool holder body is made of microfusion steel.
For boring and drilling bars with internal/external cooling.
The tool holder allows to choose beween internal and/or external cooling by adjusting an integrated valve.
The tool holder also permits the use of drilling tools. The angular position can be adjusted with a sideways screw in order to turn with the drilling tool.