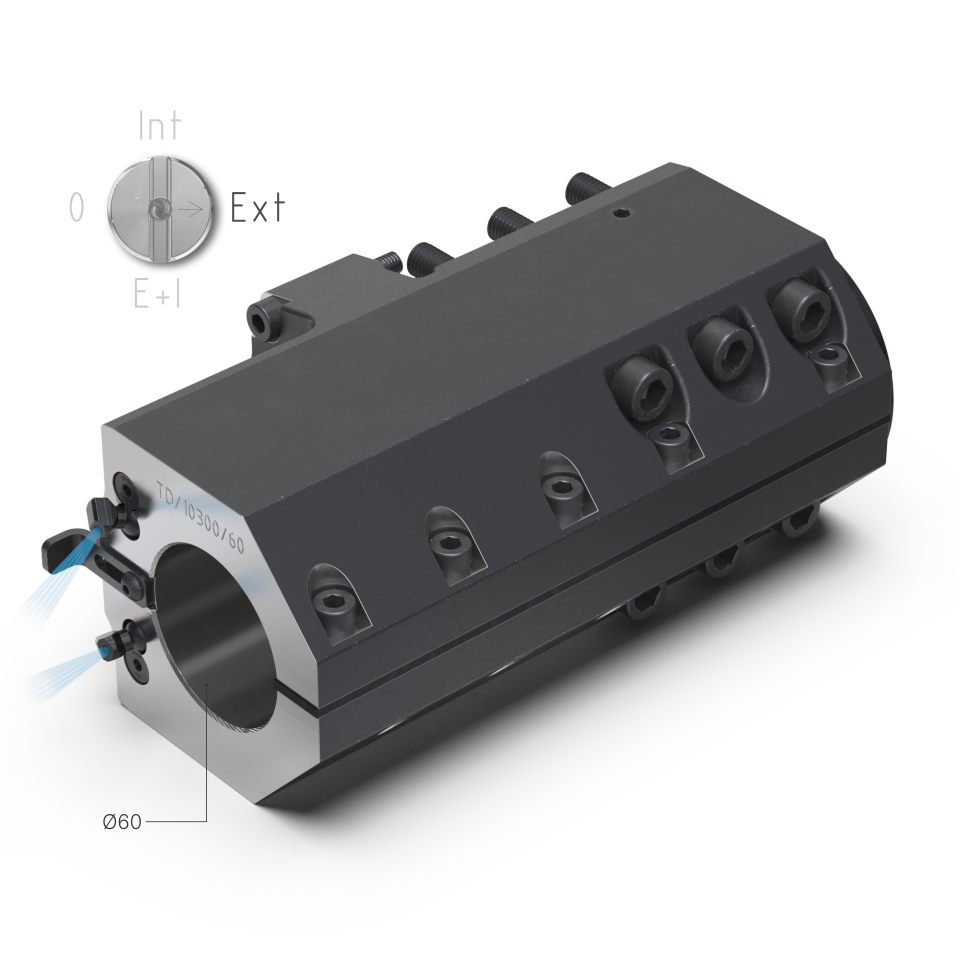 Boring bar holder Ø60
Tool holder for boring and drilling bars up to Ø60 mm. For boring and drilling bars with internal/external cooling.
Out of Stock. We'll send it to you when it comes into Stock.

Estimated date of entry:08/05/2023

The tool holder body is made of microfusion steel.
The tool holder is grooved for a more rigid clamping of the tool - for higher tool protrusion lengths without vibrations.
The tool holder allows to choose beween internal and/or external cooling by adjusting an integrated valve.
The tool holder is equipped with an orienting latch which allows positioning the tool angle.
The tool holder is to be supplemented with elastic sleeves of Ø50 which are also available in the CMZ Store. For tools of smaller diameters than 50 mm it is advisable to use a different tool holder.