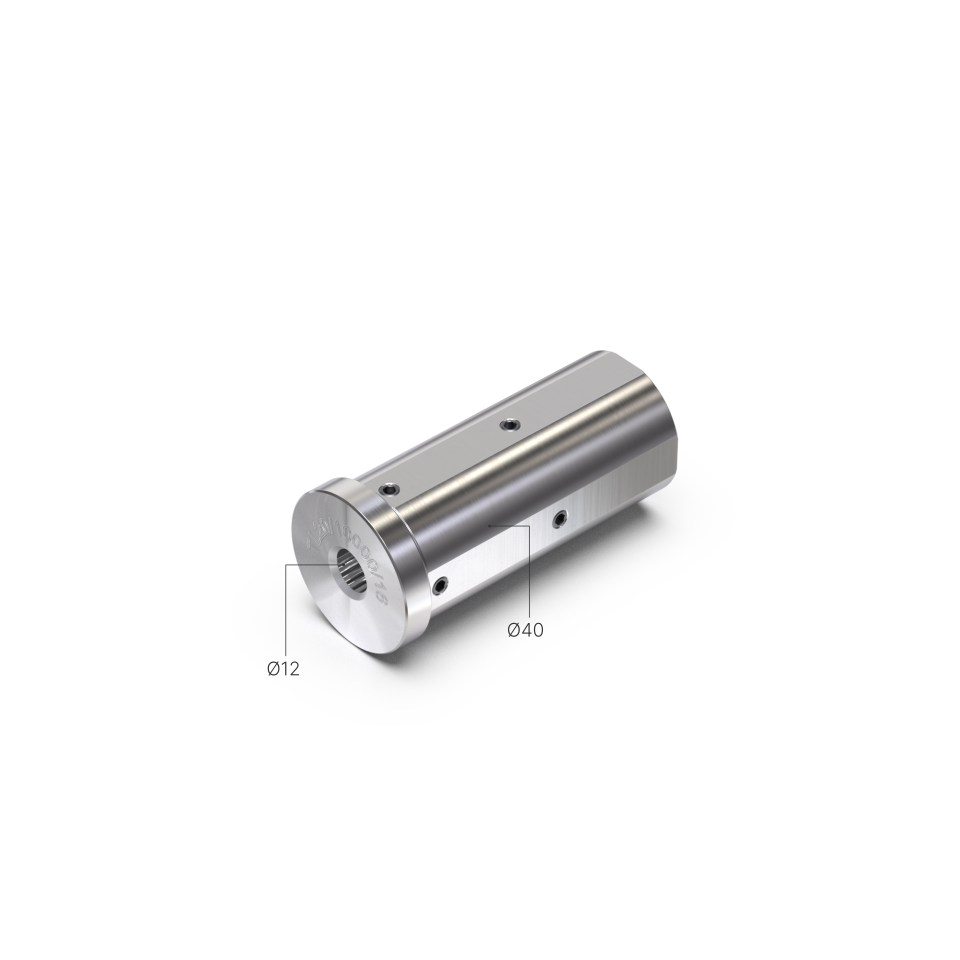 Boring bar holder sleeve Ø12-Ø40.
Boring bar holder sleeve for tools of Ø12 mm. Reduces the diameter from Ø40 mm to Ø12 mm.
Products in Stock: 28

More units available for: 08/05/2023

Designed to be mounted in tool holders TD/10300/40 and TD/10300/41.
The sleeve is provided with two threaded holes with headless screws for tool clamping.