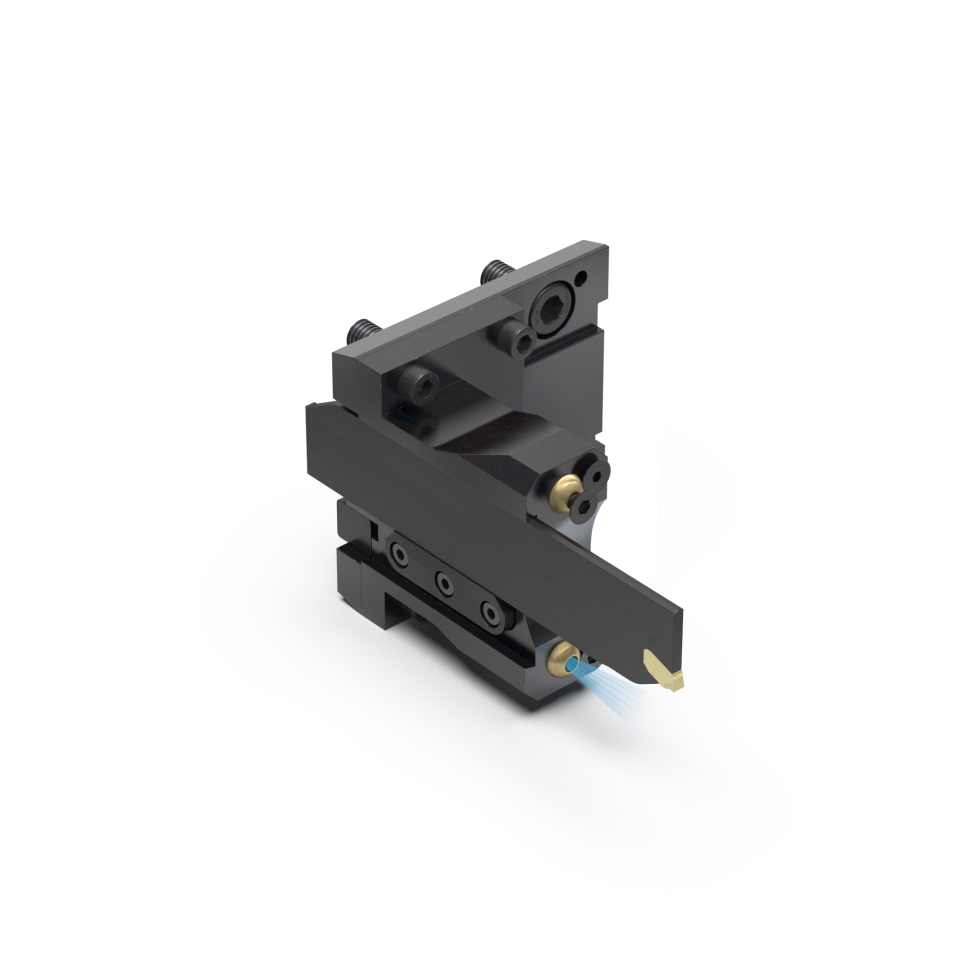 Cutting blade toolholder.
Cutting blade toolholder with blade of H=32 mm.
Includes a blade of H=32, 10 cutting inserts and a T-key for the mounting of the blade.
The toolholder is equipped with an adjustable coolant nozzle.
The toolholder is reversible. This means that the tool can be mounted facing the left spindle or the right spindle.